As most that follow this blog know, we have been trying to get BCSC Chair Brenda Leong to come out from under the rock she is hiding under and answer candid questions regarding the actions of her Staff down at the good ole' British Columbia Securities Commission.    We are 3 days away from the one-year anniversary of our initial email sent to her – and to date, she has not once responded to many of the emails we have sent her since May 11, 2016.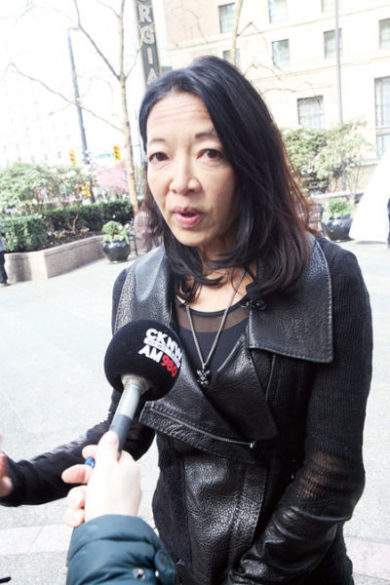 BCSC's BRENDA LEONG
We have questioned for months now why she will not respond – to either acknowledge our complaint or to even defend her Staff.   Staff at the BCSC must really question whether or not she has their backs in a situation like this.  She will not defend their actions and has essentially turned her back on them for months now.   Hard to believe bu this woman makes nearly $500,000 per year – and it is her responsibility to defend the actions of her staff – mainly the junior BCSC litigator Olubode Fagbamiye and former BCSC Litigator C. Paige Leggat (Leggat is the lawyer who resigned or was terminated shortly after our allegation was brought to light in our Submission on Liability in the Spring of 2014.
Today, we sent the following Freedom of Information request to the BCSC in an attempt to finally get her to answer our questions – and to see if she has any sort of decency in dealing with our complaint finally after these unacceptable delays. Have a look….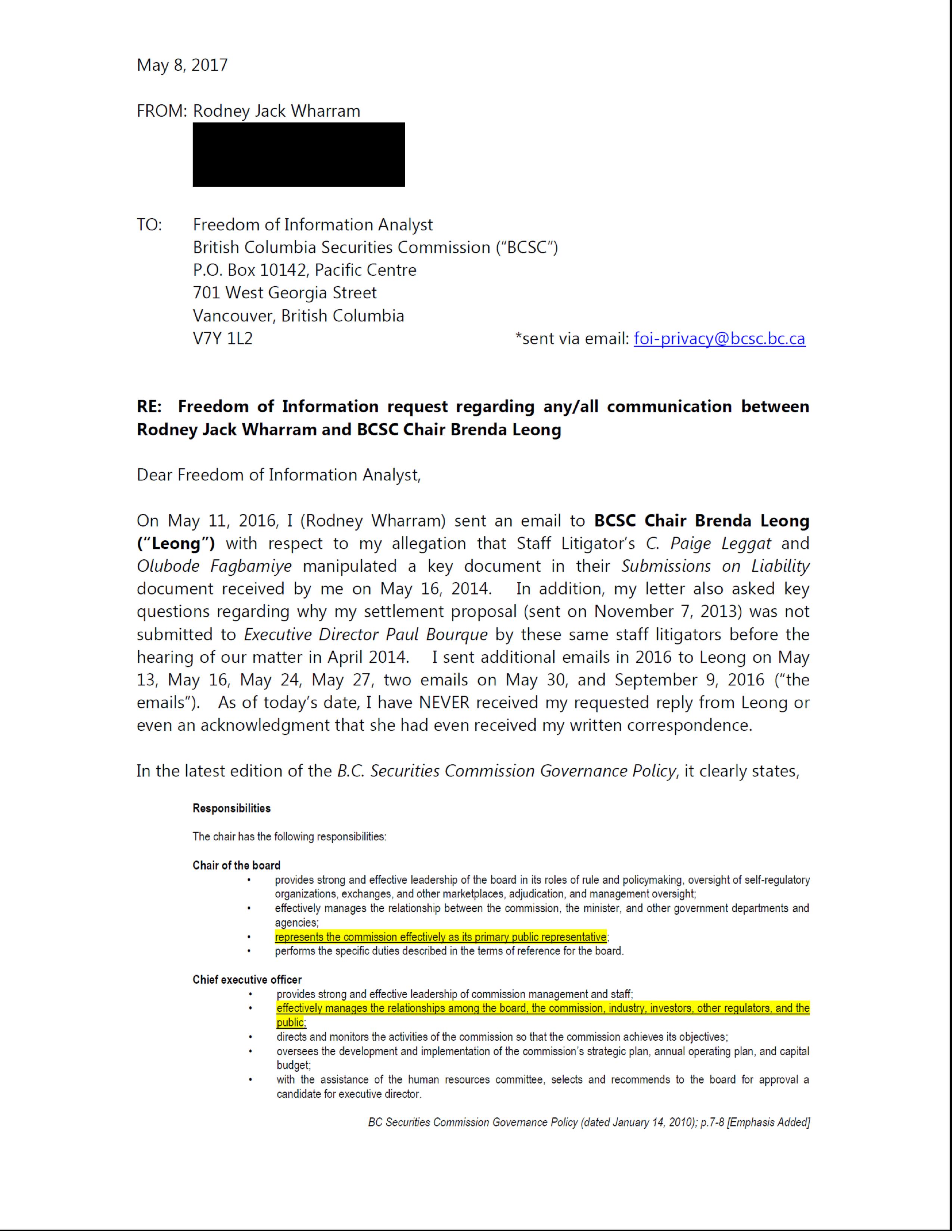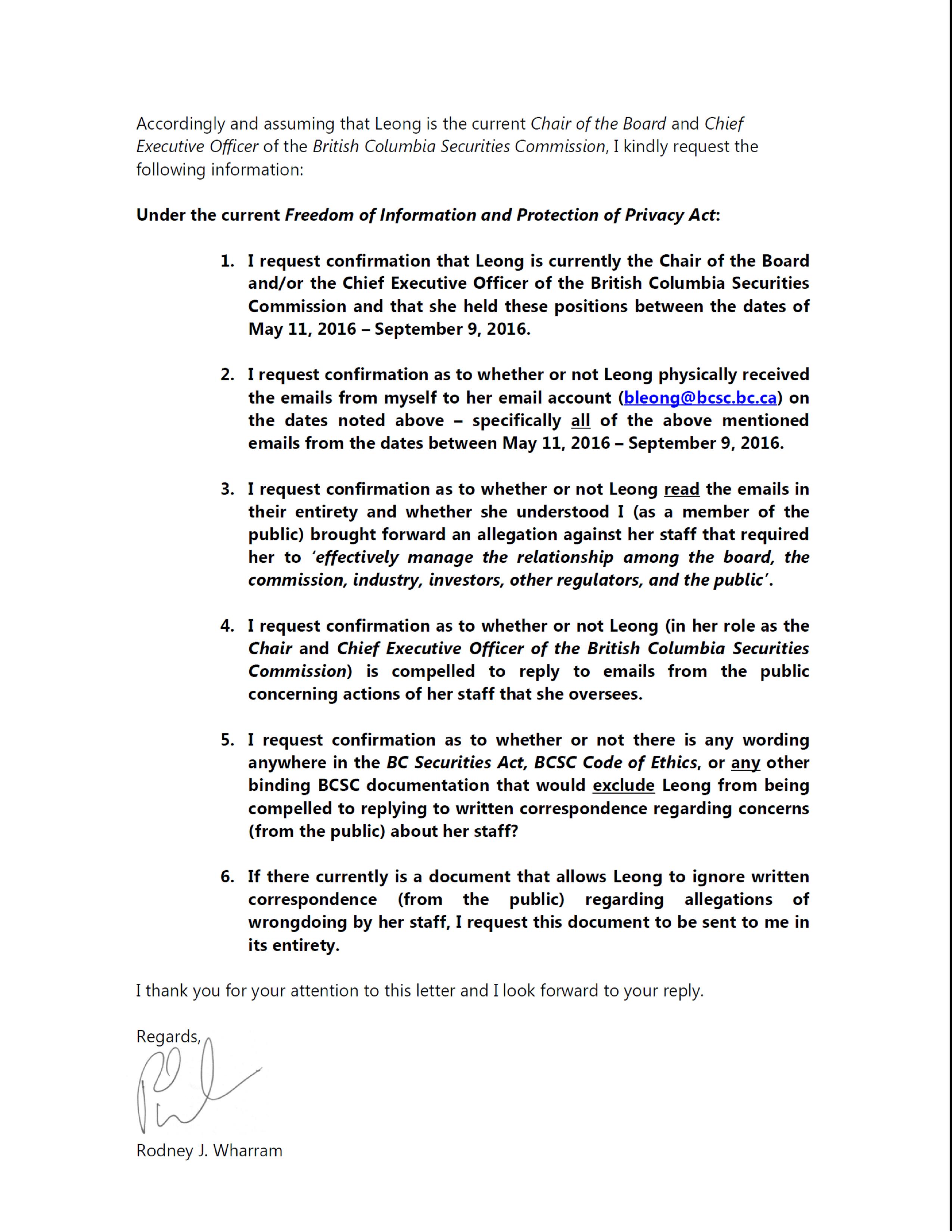 Do you think she will respond in her professional capacity as the Chair of the Board who "represents the Commission effectively as its primary public representative"?   Or as the Chief Executive Officer who "effectively manages the relationships among the board, the commission, industry, investors, other regulators, and the public"?
Time will tell Brenda, time will tell!   C'mon out from under that rock!