DEFLECT DEFLECT DEFLECT!!
Again we are truly seeing what kind of a person BCSC Chair Brenda Leong truly is – this week she responded to our Freedom of Information request in what can only be described as a continued act of cowardice.     She had another opportunity to put much of our discontent to bed and she once again has decided to continue playing the game.   That is fine – we are going NOWHERE!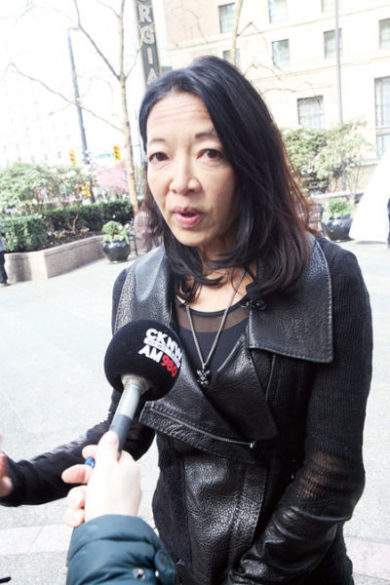 BCSC Chair Brenda Leong
Our latest FOI requests was simple – we wanted to know why she was not responding to our repeated request to answer questions including why her staff (complete and udder failures of lawyers Olubode Fagbamiye and C. Paige Leggat) did not take our Settlement Offer to the Executive Director and whether or not she felt they manipulated key evidence in our hearing.
As you will see below she has decided to hide under her rock….despite her job description literally stating…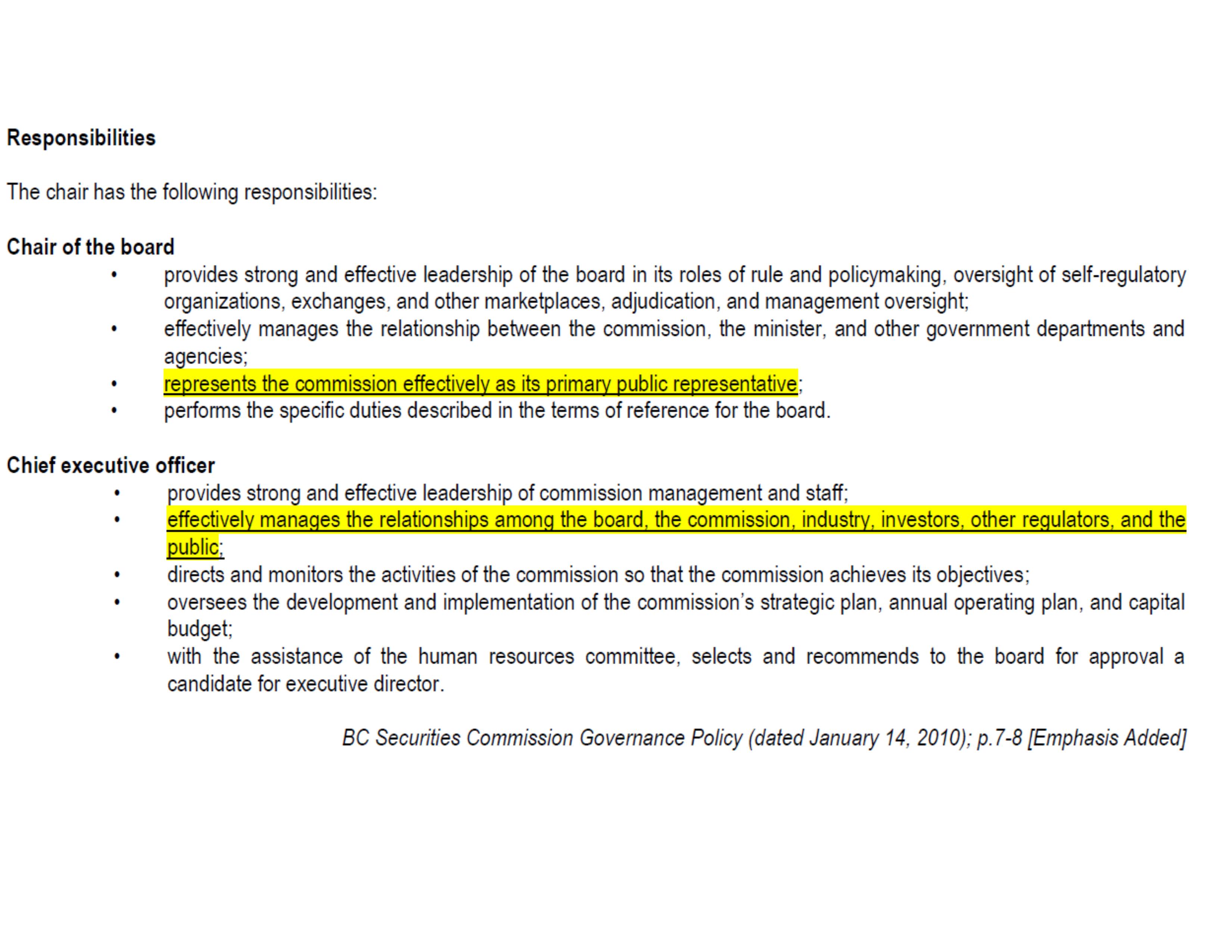 This was finally a chance for her to defend the actions of her Staff and to show these same staff that she will defend them against any and all allegations of wrongdoing.    Fagbamiye appears to be simply too dense to even understand this woman (his boss) does not have his back.
Leong's reply is as follows: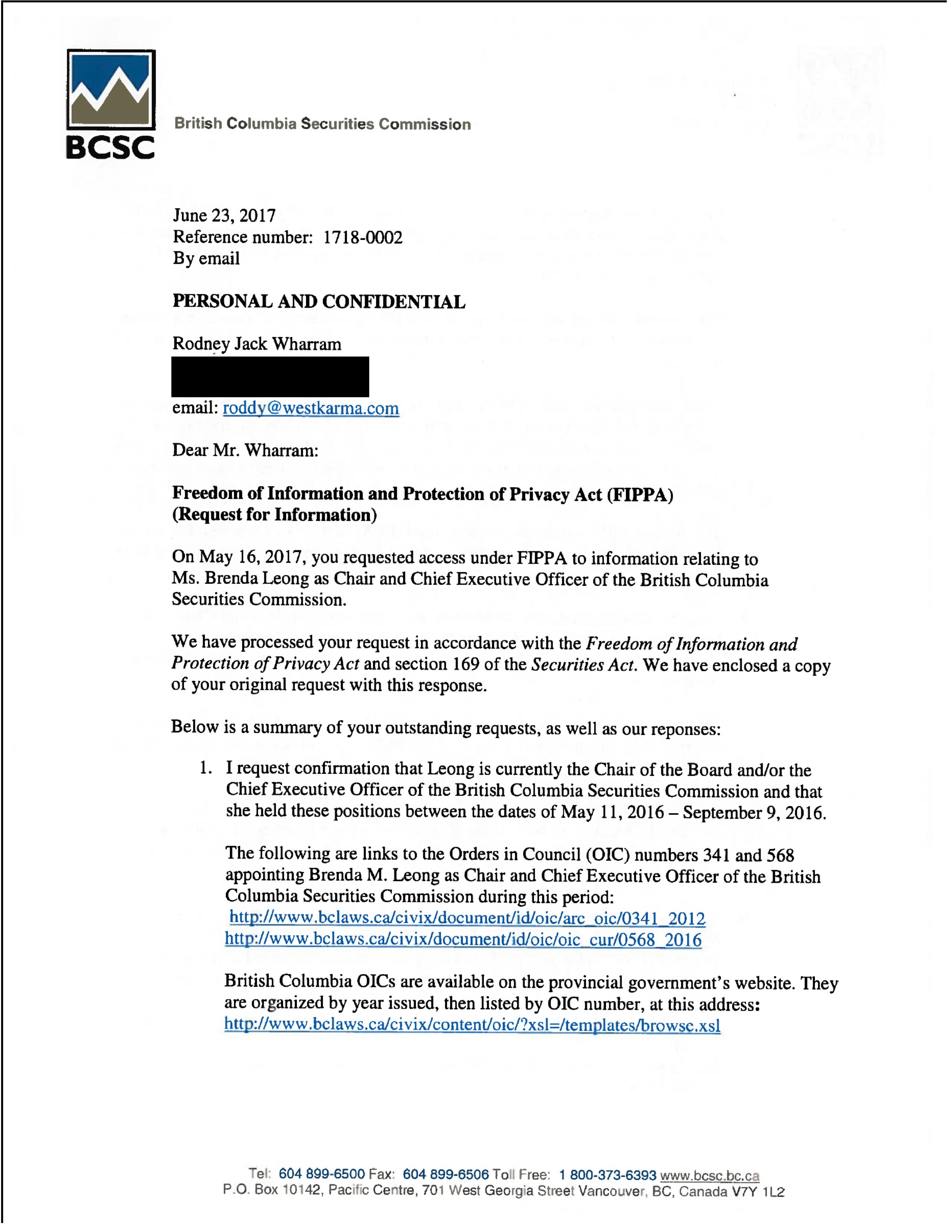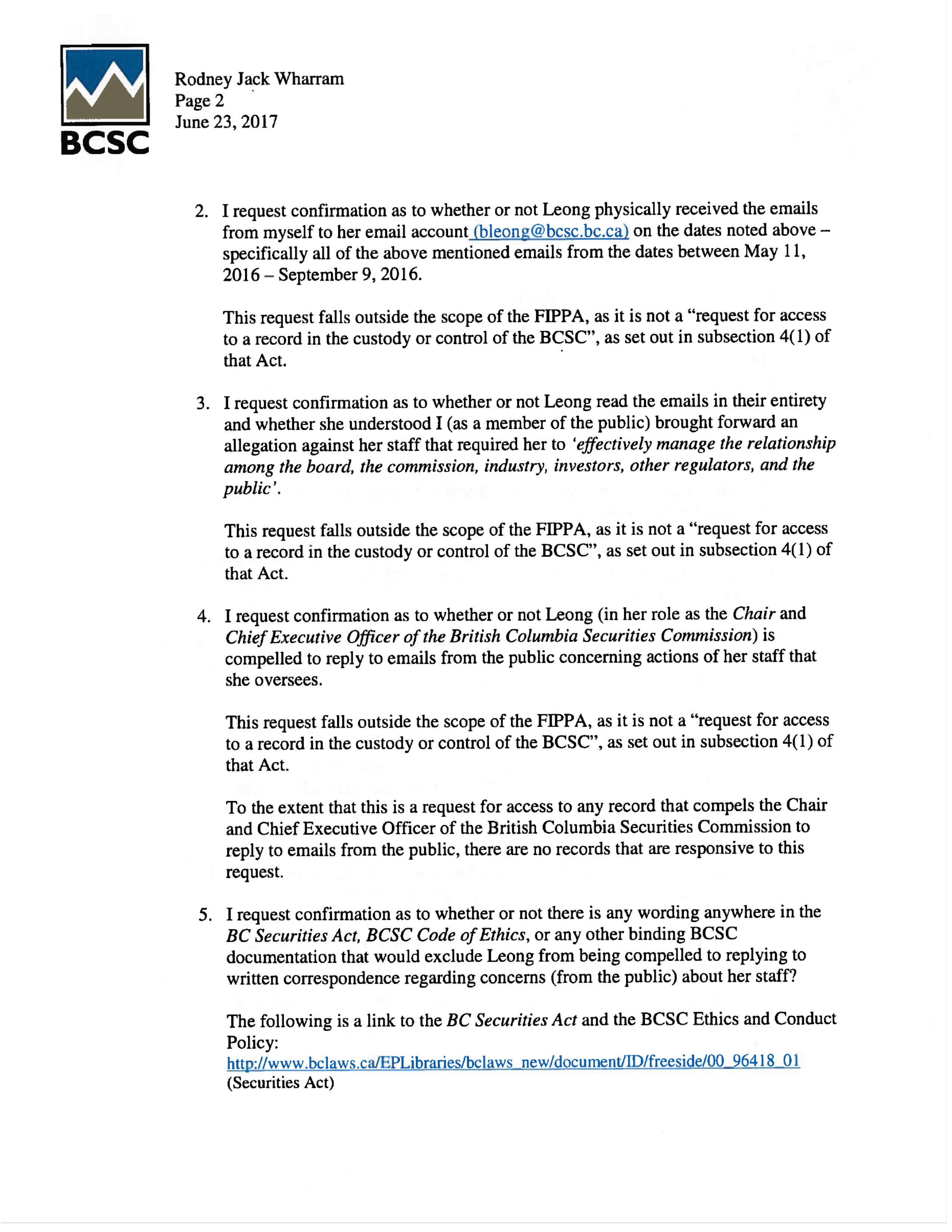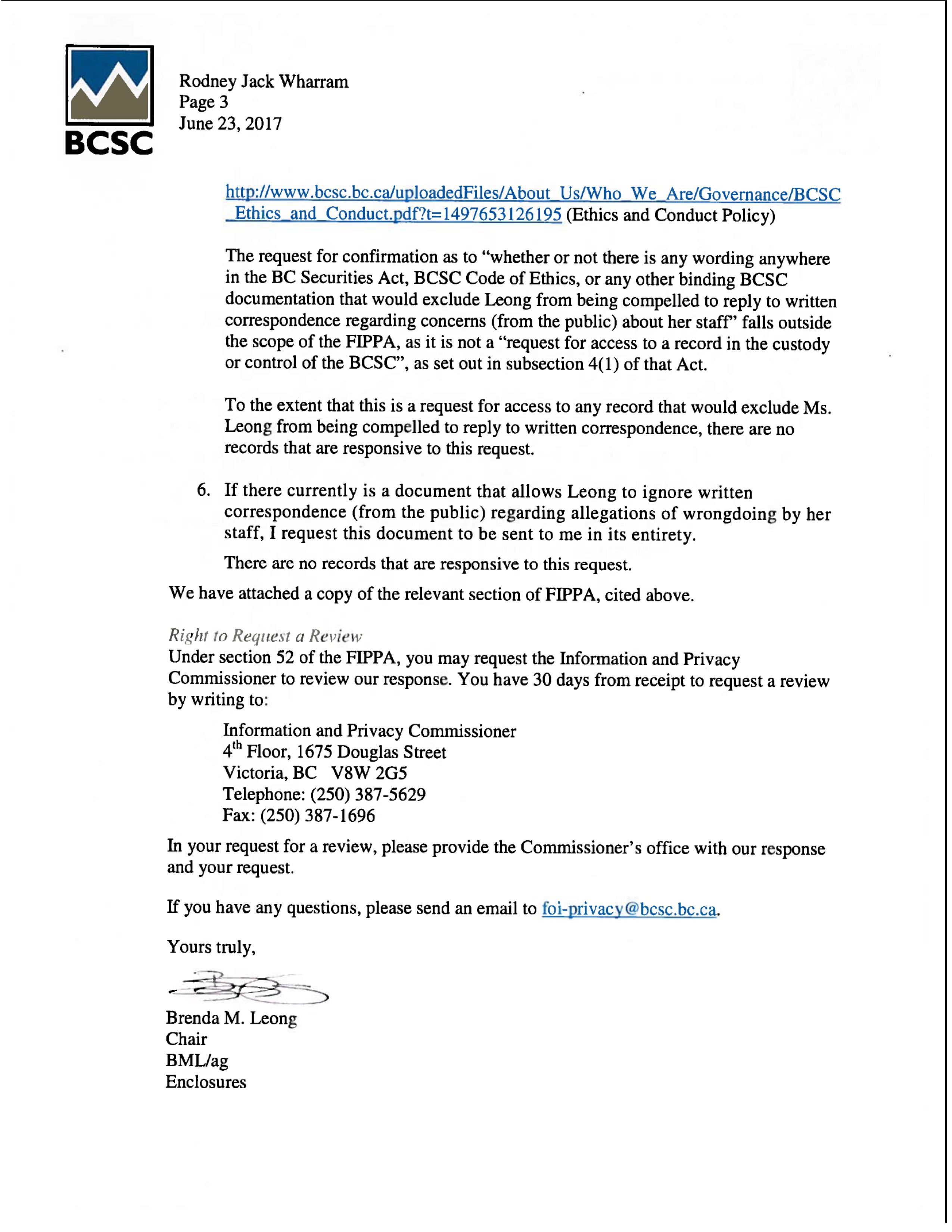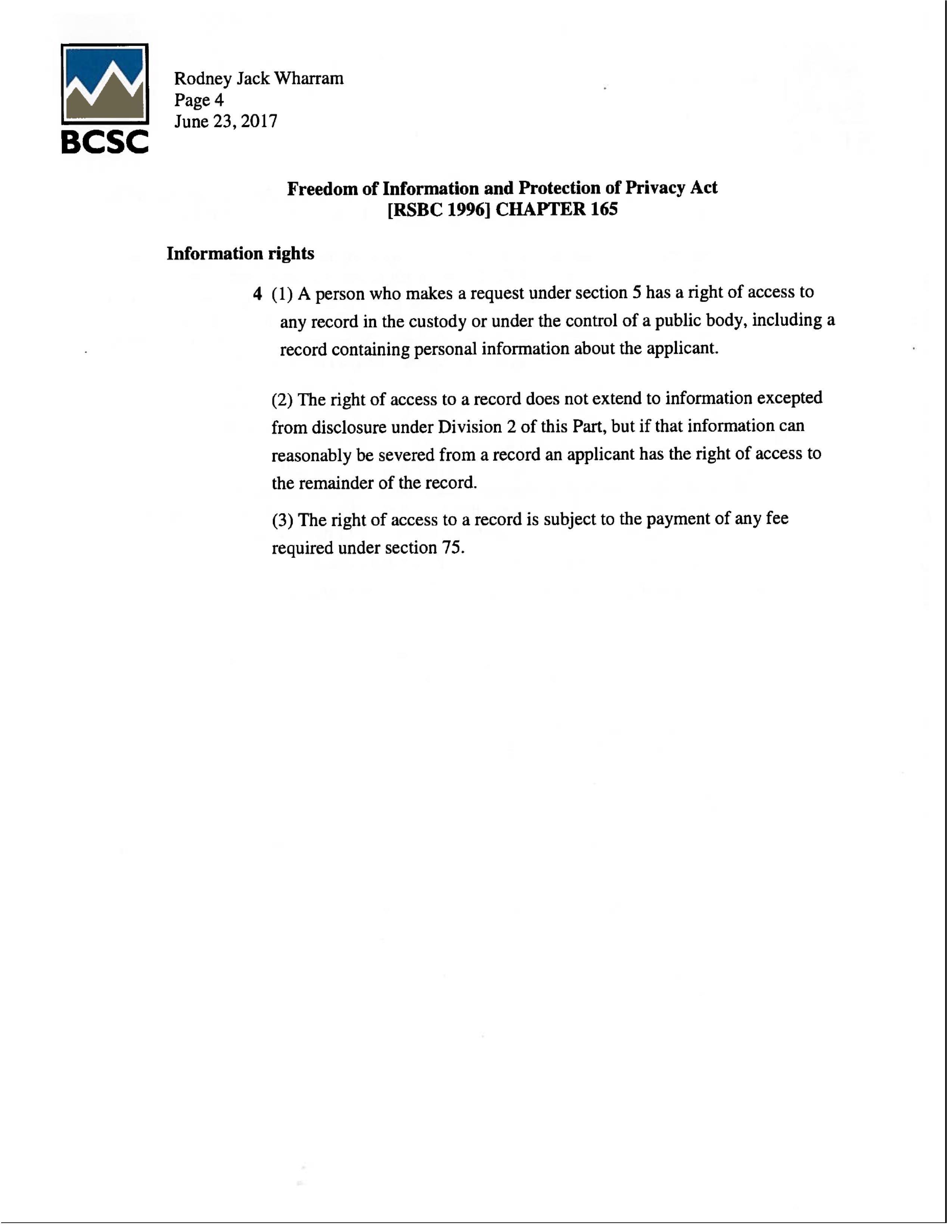 Between Leong and Executive Director Peter Brady – it is very clear this organization is failing the people of the Province of British Columbia.  Investors have a right to know answers to our questions and they continue to hide from answering these questions….