SHAME ON YOU BCSC EXECUTIVE DIRECTOR PETER J. BRADY!
On March 8, 2017, one of the former investors in FCC emailed the British Columbia Securities Commission, pleading with them to answer questions pertaining to the Settlement Offer that was presented by the Respondents before the hearing in April 2014.  This was the same Settlement Offer that we discussed in our March 7, 2017 blog post .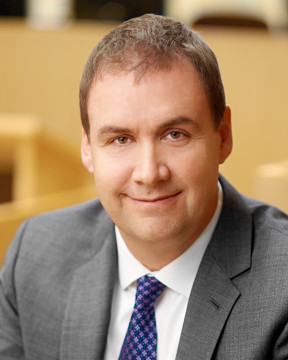 Peter J. Brady
SOURCE:  smallbusinessbc.ca
Despite our sending the BCSC our Declaration at 10:43 AM on the morning of March 8, 2017, Mr. Peter Brady has once again used the same old regurgitated bullshit response in his reply email to Mr. Schacher.   And lets be clear – Mr. Schacher received the reply AFTER we had sent our email to Staff at the Commission (including Mr. Brady) our permission to freely and openly discuss the Settlement Offer with the former investors.
Brady appears to be a two-time BCSC career guy that has bounced back and forth between his cushy government position and the private sector.    Brady makes well over $300,000 per year in his latest roll at the Commission and its time he starts earning that paycheck – ANSWER OUR QUESTIONS AND STOP PLAYING THESE BULLSHIT GAMES!   Case in point…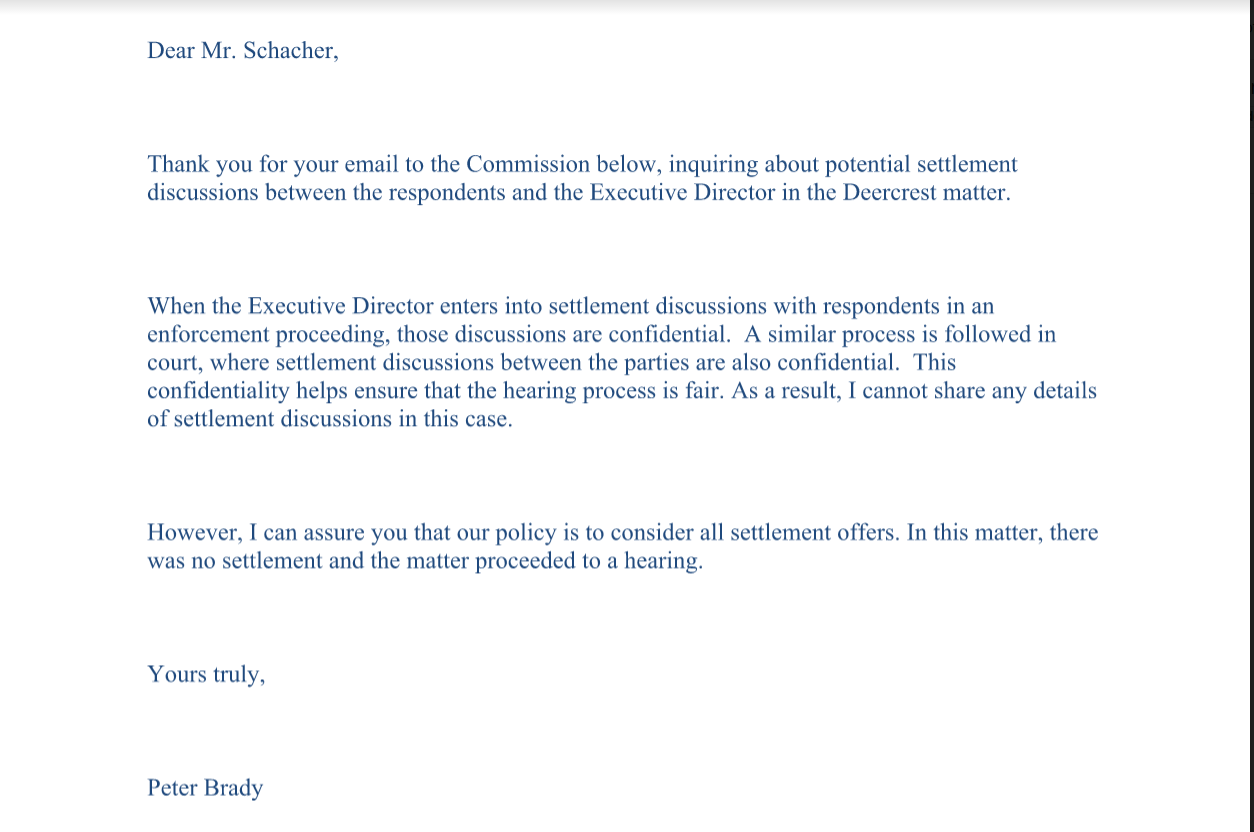 What are they hiding?  They won't talk to me – they won't talk to the former investors?   Who will they talk to?   Can one not conclude they are a bunch of overpaid, over-zealous cowards at this point?
The BCSC Staff cost the investors any opportunity to participate in the Deercrest project and WE want to know why they did this.    They should have maintained their corporate mandate and had the interest of the investors at heart – they should have at least 'entertained' the Settlement Offer and then chose to accept it or decline it.  Better yet – they SHOULD have told the investors about it and allowed them to accept or decline it!     WHY DID THEY NOT DO THIS?
We need more of you to contact them?  We need to find out why!  They cannot ignore all of you!    Please send correspondence to them immediately!   We need answers BEFORE we can move on with our lives!